REED'S CHAPEL
ELEMENTARY SCHOOL

---
---
Reed's Chapel Elementary School

A MOWA CHOCTAW TREASURE


"On this late fall day, the chatter from a dozen kindergartners fills the old, one-room schoolhouse on the campus of Reed's Chapel Elementary. At first glance, they could be any students in any classroom at any school. But there is a difference.
Most of these students are American Indians, and they are gathered in the Indian Education building to participate in the Indian Education program at the last school in Washington County created specifically to educate the area's Mowa Choctaws...it is among Alabama's last vestiges of Indian culture despite the fact that it was created to mainstream its native people into modern society.
Around the turn of the century, Reed's Chapel Baptist Church leaders began teaching the Choctaws - adults and children - to read, primarily so they could study the Bible...The church eventually brought in teachers and missionaries to teach the Indians in a school on the church grounds: then the Reed's Chapel School was built in the 1920's said Priscilla Lewis, church historian...
Four other Indian schools were in the area: Magnolia Springs School, Hill Springs School, Charity Chapel School and Pleasant View School...(By 1969, all of these Indian schools except for Reed's Chapel had been consolidated, or merged with other schools, as a result of racial integration.) As student enrollment grew during the 1930's, the Washington County School System agreed to employ some of the teachers at these Indian schools.
It wasn't until the 1940's however, that Reed's Chapel donated the school and its 5 acre campus to the county system - but only after the county agreed to hire all teachers for the school and to continue the mission of educating Indians.
Earley Reed had donated the land for the school about 70 years ago and since that time, four generations of Reeds - all Mowa Choctaws - have attended the school. They are among the 6,500 or so Mowa Choctaw Indians lining along the boundary between Mobile and Washington counties, from which the acronym, is derived. The Alabama Legislature formally recognized the Mowa Choctaws as a tribe in 1979...
Calcedeaver Elementary School, built in 1946 for the Mowa Choctaws in Mobile County, is the only other Indian school in southwest Alabama...
Though integrated about 30 years ago, Reed's Chapel continues to serve a predominantly Indian student population.
About 56 percent of the K-6 school's 300 students are Indian, 27 percent are black, 16 percent white and 1 percent are Asian. They attend classes in three red-brick buildings and five wooden portable classroom buildings - one of which is used specifically for Indian Education.
And that is what makes Reed's Chapel different from other schools in Washington County.
Inside the Indian Education building, the walls usually are covered with American Indian artwork, but on this day near the end of the fall semester, the creations have gone home with the children who made them.
In the back of the room, tiny hands worked diligently to complete beaded Indian necklaces before the end of the half-hour cultural enrichment class.
Several still were practicing words in their ancestral Choctaw language...
'The number one comment I hear is that parents want their children to learn more about their culture,' said Laretta Weaver, Indian Education coordinator. 'They want their children to experience things that they were denied from learning when they were in school because there was so much emphasis on the white American culture.'
Mrs. Weaver, the Indian teacher said, 'Teaching the history of the American Indians - how they lived, their spiritual beliefs and customs - instills a sense of pride in her students that (should not) be lost'...
With a history reaching back almost 100 years, Reed's Chapel Elementary is one of the few surviving Indian schools in the state (of Alabama)." (Taken from an article in the Mobile Register)

Reed's Chapel Elementary represents the history of an indigenous people. It will preserve the cultural future of the Mowa Choctaws. As such, it is a living treasure, not only for the Mowa Choctaws, but for the state of Alabama. In the spring of 1997, therefore, because of the unique status of Reed's Chapel Elementary, it was selected as a pilot school for IAE's international telecommunication project and continuing programs.
printable copy
---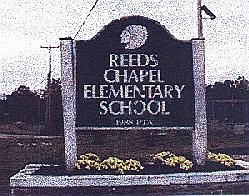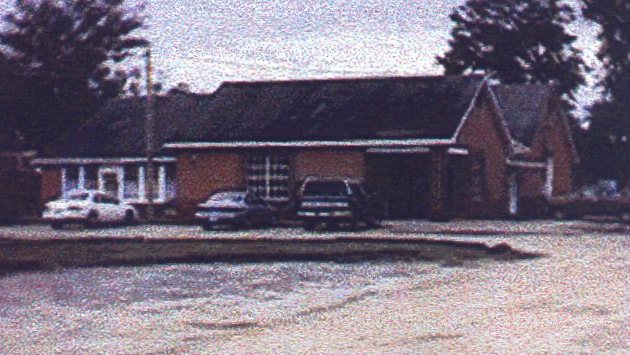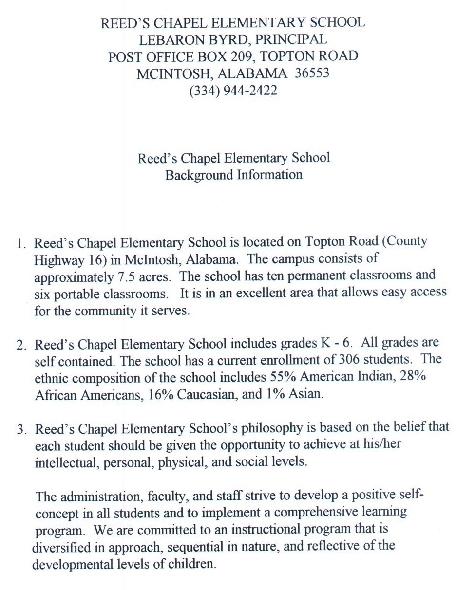 ---
REED'S CHAPEL ELEMENTARY SCHOOL
------ LOST BIRDS ? ------

Written and Submitted by
Eagleranger, Merced, California

This school - Our Future - if Closed, would be
A Heritage Spirit with broken wings.
If this happens - Lost Birds without hope
Our little Children will no longer sing.
Won't you join me in this prayer and ask:

Oh - Creator of all living things above
Send us Grandfather's Spirit with your love.
Help and guide us along our way
So that we may have a better World - One day
For our Children to walk upon Mother Earth
In the path of their ancestral pride
Please help and keep Reed's Chapel School alive.
For all living things to be in harmony
As in the past - Please let our heritage last.
Ho!


Won't you find it in your hearts to support this school and write to the Governor of Alabama and others showing your concern and approval to keep this school open. Write to: The Honorable Governor Fob James, 1600 Dexter Ave. , Montgomery, Al 36130. Send a copy of your letter to: Lebaron Byrd, Principal, Reed's Chapel Elementary, P.O. Box 209, Topton Rd., McIntosh, Al 36553. If you wish to correspond with me, send an Email to Eaglerangr@aol.com
---
Mentor

We are pleased to announce that our mentor is

University of South Alabama's Dept. of Inservive & Research



Back to top
---
Area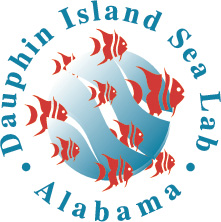 Dauphin Island Sea Lab

Bellingrath Gardens & Home

Business | Community | Government | Reference | Education
Recreation | Weather | Search | Calendar | Internet Message Board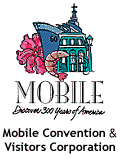 Mobile Convention and Vistors Corporation
Diana's Links to Recipes and Food related Subjects
Back to top
---
School Activities and Local Events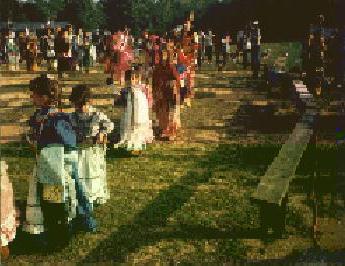 Click pic to enlarge

REED'S CHAPEL ELEMENTARY'S

Title IX Indian Education Youth Pow-Wow
The Indian youth pow-wow officially had its beginning during the spring of 1985. It was during the AEA Spring Holidays. We chose the spring holidays because we could use the school facilities, the school staff volunteers, and students without conflicting the regular school schedule.
The primary reasons for our youth pow-wow were to help perpetuate our cultural dances among our youth and enhance its dignity and appreciation; to offer an opportunity for our youth to show case their talent in a competitive environment; to entertain the parents, local spectators, and visiting tourists; and for the personal enjoyment of our youth and the excitement for our Indian elders.
When the parent advisory committee started the youth pow-wow in 1985, it had a small number of participants. However, when news began to spread among the different Indian tribes of the Southeast, dancers from many states began to attend the festival. Many of these dancers became annual pow-wow participants. We had dancers from Alabama, Arizona, Arkansas, Florida, Louisiana, Mississippi, New Mexico, North Carolina, Oklahoma, Tennessee, and Texas. The youth pow-wow attracted VIP's such as Miss Indian America from Arizona, Miss Indian World from New Mexico, and Miss Indian Oklahoma from Oklahoma.
The youth pow-wow became a great asset to the tribe's summer pow-wow that takes place on the tribal reservation on the third weekend in June each year. It offered our youth a chance to perfect their talent in the traditional art and crafts of the tribes of the Southeast. Many youths learned the proper protocol, dance team spirit and ethic, as well as their individual skills and talents.
Due to their excellent training and youth pow-wow experience, many youth dancers have had an opportunity to perform in major pow-wow's and other important occasions throughout the United States. It was not unusual for our youth to walk away with more than half of the prizes when our team visited a hosting pow-wow. A major event was when our dancers performed in the Red Earth competition in Oklahoma City, Oklahoma. Another involved our youth's performance in the 1985 New Orleans Worlds Fair in Louisiana.
printable copy
Back to top
---
Museums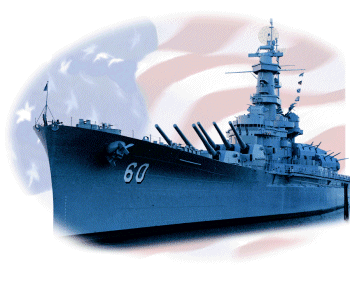 USS Alabama Battleship
Back to top
---
Newspaper



Mobile Register
Back to top
---
Weather

Current area Weather

Current Doppler Radar Image

Back to top
---
Project Support

A Special IAE Thank You to:


Congressman Sonny Callahan


Horace H. Horn, JR., State Director, USDA Rural Development


Margaret Baker
(Representing IAE, Research, Contacts, and other services)




Matching Funds



West McIntosh Indian Community Association, Inc.


Reed's Chapel Elementary School

Back to top

Return to IAE's HOME